Hotel Borinquen Mountain Resort Spa is located in the province of Guanacaste. It is set in the secluded regions surrounding the Rincon de la Vieja Volcano, a very accessible area. Hotel Borinquen has 39 beautiful villas & Jr. suites with a rustic design yet with modern amenities that will let you enjoy a very comfortable and relaxing vacation.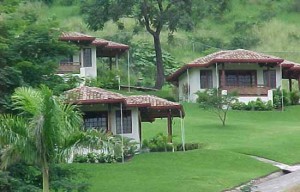 The Borinquen villas have private decks or terraces with great mountain views.
Rincon de la Vieja is an amazing region that combines dry sunny weather with a volcanic atmosphere. There are several hikes going from easy to extremely challenging. The crater hike is one of the most challenging and rewarding in Costa Rica. On a clear day from the Von Seebach Crater (extinct) it's possible to see both the Pacific and the Atlantic Oceans as well as Lake Nicaragua. The thermal Spa with hot springs and mineral mud will add to the relaxing atmosphere of this mountainous retreat. In the thermal spa area, you can experience the relaxing and soothing effect of the hot springs and mineral mud, thermal sauna and mud bath.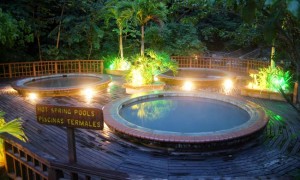 The Spa is located in a secluded area up from the hot tubs, mud baths and naural sauna. It is over a bubbling brook that you see and hear while you are getting your message or other treatment. You can take advantage of the curative properties that have long been attributed to mineral rich waters and mud pots. Enjoy the unique experience of relaxing in a hot spring fed pool of Borinquen after a strenuous hike through the mountains.
Picture the sights that could become part of your memories while staying at Borinquen Mountain Resort. In the park, 257 aviary species have been observed including calandra larks, linnets, golden orioles of Montezuma, swallows, toucans and many more. Some of the mammals found here include wild goats, armadillos, two toed sloths and white face monkeys. Experience our country's diverse nature and wildlife in this secluded resort. The Hotel Borinquen Mountain Resort front desk is open from 6:00am to 10pm offering information and assistance to guests. For visitors with special needs, Hotel Borinquen Mountain Resort offers 3 handicap rooms. This lovely establishment prides itself on its first class personalized service. This region offers different types of vegetation. This area contains a wide variety of trees that lose their leaves during the dry season when they bloom. During the rainy season everything looks as green as the rain forest. The volcanic peak is active and its hills are covered with both wet and dry forests, which contain hidden lakes, rivers, waterfalls and an abundance of monkeys, birds, butterflies and many other animals. There are 42 water buffaloes on the property.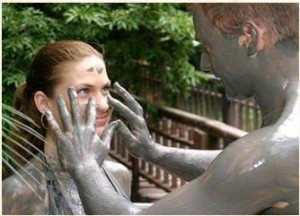 Hotel Borinquen Mountain Resort Spa is the perfect hideaway spot for your upcoming trip. The zip line canopy tour is very popular and an adrenalin rush second to none. We recommend a meal plan here as you are very remote.
Bill Beard's offers lots more adventure tours in this area and on the beaches.
Bill Beard's Costa Rica has privately escorted tours and first class accommodations  throughout the country that may be added to other packages.
We also offer world class adventure tours, scuba diving, surfing, sailing and fishing.

We arrange everything in advance, so you can relax and enjoy your vacation.
For single, triple, quad or group rates, contact our agents.
Our Reservation Office Is Located In La Fortuna, Costa Rica In The Shadow Of Arenal Volcano, Near The World Famous Hot Springs.
For Reservations & Information
Contact Our Office At 877 853-0538 or 954 453-504