Spring Break 2019 In Costa Rica With Bill Beard's.

Spring Break 2019 In Costa Rica by which all others will be judged. There's the pristine sand, the sun, and the water, but it's the people that make Costa Rica so amazing. Mingle with the friendliest and most accommodating people you've ever met while you hang out in the sand, surf and rainforest. The country has strictly regulated the tourist industry so as to not lead to rampant over-development, and resort towns and have taken a sustainable development approach. What this means is that the country has remained unspoiled and authentic.
Get the Best of Both Worlds with Spring Break 2019 In Costa Rica – We Have The Spring Break Specials – CALL 954 453-5044 or  EMAIL
Costa Rica is amazingly diverse. In a matter of hours you can go from the hot sandy beaches to the cool cloud forest. There are so many Spring Break excursions that you'll wish you had more time to do them all. The surfing towns dotting the coast each have their own charm and character – from Coco Beach to Tamarindo and everything in between. Tamarindo offers a 3.5 km stretch of pristine white sandy beach, warm turquoise water, and a town packed with shops and restaurants that appeal to every palette. Sign up for surf lessons from the pros and learn how to get up, ride, and shred a few sweet waves. You will burn some extra energy and have a wicked time in the water!
Spring Break 2019 In Costa Rica is an Experience of a Lifetime
When you are in Tamarindo be ready for this Las Vegas-style disco with an exclusive VIP level, a hulking two-story, 6,000 square foot Costa Rican nightclub! Tamarindo's signature hotspot includes a 30-foot water wall and is located right on the beach! With breathtaking views at dusk, Monkey Bar's open-air bar area and live bands always draw the big crowds and will provide a night you'll never forget! For one of the most unique vacations in the world, Costa Rica will satisfy all of your adventure needs, while adding a mix of extremely chill culture. Truly the best of both worlds.
To see all the other adventure tours that Bill Beard's operates in Costa Rica: CLICK HERE
Bill Beard's Costa Rica has privately escorted tours and first class accommodations  throughout the country that may be added to other packages.
We also offer world class adventure tours, scuba diving, surfing, sailing and fishing.
We arrange everything in advance, so you can relax and enjoy your vacation.
For single, triple, quad or group rates, contact our agents.
Our Reservation Office Is Located In La Fortuna, Costa Rica In The Shadow Of Arenal Volcano, behind the Catholic Church, Near The World Famous Hot Springs.
For Reservations & Information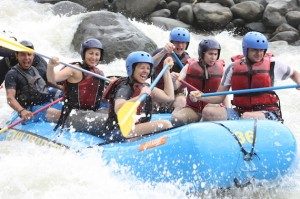 Contact Our Office At 877 853-0538 or 954 453-5044 M – Sat., 9 – 9 ET

For Reservations & Information

Contact Our Office At 877 853-0538 or 954 453-5044 M – Sat., 9 – 9 ET
Sign up for our Latest Newsletter & Adventure Travel Deals
IMPORTANT NOTE – Please be advised that every reasonable effort has been made to keep all prices up to date and free of errors or omissions. Prices and policies from our vendors and the Costa Rican government are subject to change without notice. Invoices will be issued at the time of booking to confirm all final rates and offers.