Scuba Diving at Catalina Islands – Costa Rica
Located off the coast of Flamingo Beach in Guanacaste province, the Catalina Islands are one of the most popular diving destinations in Costa Rica. These volcanic islands offer crystal clear waters, abundant marine life, and a diverse range of diving opportunities. Let's explore what makes scuba diving at Catalina Islands in Costa Rica so special.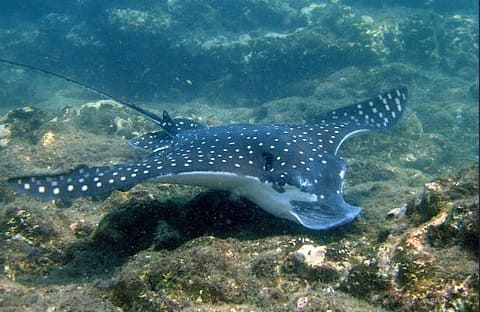 Best Time to Visit Catalina Islands
Scuba diving at Catalina Islands is accessible year around. The warmer and calmer water is May through October and in November the waters begin to get a little cooler in December it becomes rougher until the end of April but this is when it's possible to sight schooling giant Pacific manta rays, some with wing spans of 20 plus feet. 
May through November the has excellent visibility and the water temperature ranges between 26-29°C (79-84°F). Spotted eagle rays, cow nose rays, and schooling fish are seen at the Catalina Islands year-round and there is always the opportunity to see humpback whales from the boat on one of our two humpback whale migrations and hear them singing while diving.
Marine Life at Catalina Islands
The Catalina Islands are home to a wide variety of marine life, including manta rays, sea turtles, white tip sharks, octopuses, spotted eagle rays, cow nose rays, schooling fish, and more. The volcanic formations and underwater rock formations offer a diverse range of dive sites, from shallow dives to deeper walls. One of the highlights of diving at Catalina Islands is the opportunity to see the giant manta rays. These gentle giants can reach up to 7 meters (23 feet) in wingspan and are a magnificent sight to behold.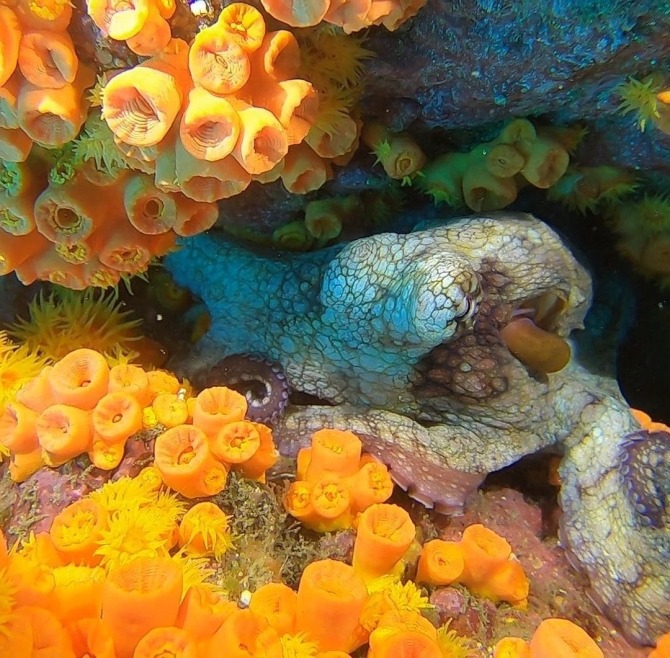 Where to Stay to Visit Catalina Islands
There are several options for accommodations near the Catalina Islands. The closest town is Flamingo Beach, which has a range of hotels and resorts. Tamarindo, Playa Hermosa, and Playa del Coco are also popular options for those looking to explore the Catalina Islands. Bill Beard arranges accommodations and transportation to and from the boats so it's easy to plan a day trip from your hotel or resort.
Scuba diving at Catalina Islands in Costa Rica is an unforgettable experience for both beginner and advanced divers. With its diverse range of marine life and unique underwater topography, it's no wonder why this destination is so popular among scuba diving enthusiasts. If you're planning a scuba diving vacation to Costa Rica, make sure to include the Catalina Islands in your itinerary. It's an experience you won't forget!
Check out all our Costa Rica Diving options:
Book your dive vacation now!