November/December 2019
The best dive sites are located off the northwest and southwest Pacific Coasts on nearby islands such as Bats, Catalina, Cano Islands and the far off-shore Cocos Islands where breathtaking displays of marine life are unsurpassed. A prolific amount of marine life is seen year around in all of the islands.
Most of the mainland diving is in Gulf Of Papagayo within a 20 minute boat ride There are really only a couple of spots where divers tend to go long-range to see specific marine life, and that is the Bat Islands, home to massive bull sharks and Catalina Islands where giant Manta Rays arrive with polar currents. Southwest Pacific Cano Island is 30 minutes offshore from Drake Bay and Cocos Islands is 36 hours Southwest of Puntarenas, Costa Rica by live aboard boats.
The best time to see orcas, humpback & pilot whales in Costa Rica is December to March and August to December. This is due to the migration patterns of the humpback whales, of which both Northern and Southern hemisphere whales pass through Costa Rica.
Guanacaste
Playa de Coco/ Playa Hermosa Highlights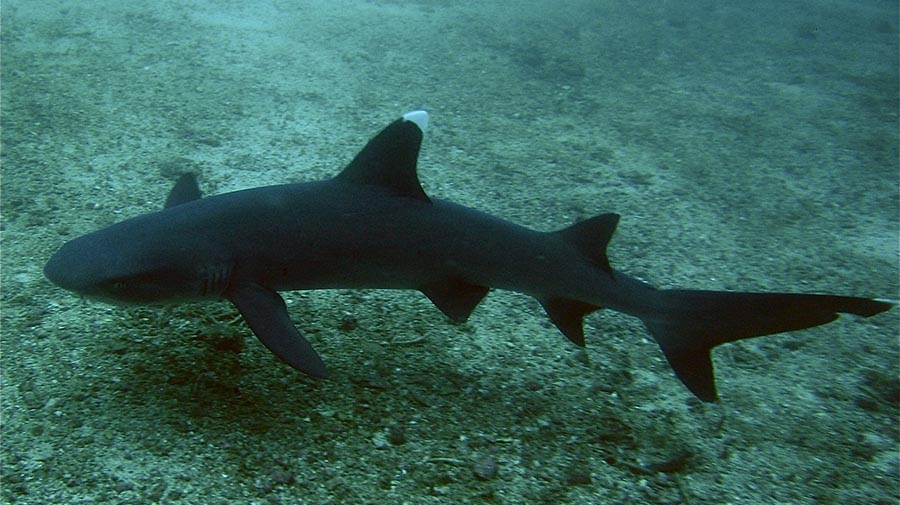 We have been blessed with fabulous diving this year – we have seen literally everything – including a Mola Mola (rare to our waters) and a couple of weeks with daily whale shark sightings coupled with migrating humpback whales and Orcas. Just mind-blowing stuff, and the year is not over yet!
So many big schools of fish, huge sting rays, devil rays, mobula rays, cownose rays and eagle rays in schools passing by. Daily we can see devil rays breaching and jumping for happiness around the boat while dolphins frolic in the wake.
The water temperature has been averaging 80 degrees at depth with around 50 foot average visibility. We have had simply stellar diving in 2019 and expect no less in 2020. Come join us!
Guanacaste
Playa Flamingo Highlights
Conditions turned for a couple of weeks to murkier cooler waters but a southerly current yesterday brought 76-78 degree waters. Some slight thermoclines. Visibility is around 50ft. White tips, schooling jacks, harlequin clown shrimp and lesser devil ray schools and the odd manta still being seen, however schooling giant Pacific manta rays should be arriving this month. Lots of olive ridley turtles on the surface and below as well.
Southwest Pacific Coast
Drake Bay/ Isla del Cano Highlights
Water temperature has been around 85 degrees F. but is starting to get cooler. That is good news as cooler water means more manta rays. Visibility has been 50 to 60 feet with lots of schooling fish, white tip sharks, turtles and rays. There is always lots of marine life around the island. We are looking forward to another good humpback whale migration. We had 700 plus early on this year.
Cocos Island Highlights
We received this report from Undersea Hunter.
Cocos Island 10-Day Trip Highlights
Dive sites Manuelita and Small Dos Amigos are overwhelmingly with hammerheads, Galapagos and tiger sharks.
Dirty Rock's best action tended to be out in the blue, where we saw schools of 100+ hammerheads aggregating in a cloud and a massive school of jacks. At Punta Maria we saw four Galapagos sharks using the cleaning station, plus white-tips at the pinnacle. 6 Galapagos sharks and 12 hammer heads.
Bill Beard's Costa Rica offers Cocos Island Pre- & Post-Tours if you want to add some time to see the topside beauty of the country while you are there. We can also arrange land-based diving experiences before you head to Cocos Island.
For more information and to Book Your Costa Rica Dive Vacation: LOOK HERE Note from Bill: No matter what your level of diving expertise, you will be a better diver when you leave. PURA VIDA!