Costa Rica Scuba Diving
SIGHTED FEBRUARY 2019--Humpback whales, giant Pacific manta Rays, schooling fish, orcas, mola mola, blue marlin, pilot whales, whale sharks and lots of other real sharks, my oh my, where is this marine wonderland you ask? Why Costa Rica of course! More than a hundred dive sites along the coast and that's not including Catalina, Bats, Tortuga, Isla del Cano & Cocos Islands. The good news is that we are not crowded or over run by tourist and cruise ships.
The water temperatures hover around
26-29ºC/78-84ºF most of the year. Cooler currents, from December through March,
may bring water temperatures down as low as 19ºC/68ºF. This cooler water
however does bring humpback and pilot whales, manta rays, whale sharks, and
many more migratory animals.
Visibility
is 12-25 meters/40-80 feet with better visibility in the remote islands and
from June through September.
Some Current exists around the rock pinnacles and volcanic formations and are stronger at
the Bat and Catalina islands.
All about scuba diving and adventure in Costa Rica video (23 Minutes) CLICK HERE:
Our agents can set up the all inclusive or a la carte
vacation package and itinerary you want throughout the country. We represent
102 hotels and resorts throughout Costa Rica and no matter what your desire, we
have accommodations for you and we can include any of the 189 tours we offer.
For Reservations & Information
Contact Our Office At 877 853-0538 or 954 453-5044 M – Sat., 9 – 9 ET Or E-Mail agent@billbeardcostarica.comF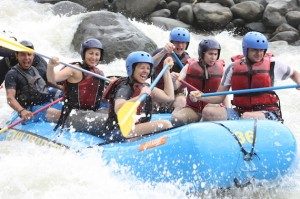 Keep up to date with our comprehensive newsletter: CLICK HERE
Like Us On Facebook
Follow Us On Twitter
Watch Us On YouTube
Connect On LinkedIn
Check Us Out On TripAdvisor
IMPORTANT NOTE – Please be advised that every reasonable effort has been made to keep all prices up to date and free of errors or omissions. Prices and policies from our vendors and the Costa Rican government are subject to change without notice. Invoices will be issued at the time of booking to confirm all final rates and offers.
Bill Beard's scuba diving and adventure in Costa Rica
We also book liveaboards to Cocos Islands and offer pre & post trip
mainland adventure tours that may be added to your itinerary.
Sublimely beautiful Costa Rica has something for
everyone. The treats range from exciting adventure to leisurely relaxation, and
everything in between that we can add to your vacation package. Furthermore,
tourists can sample the laid-back national lifestyle that ticos (the name the
Costa Ricans call themselves) refer to as 'Pura Vida' – 'pure life': no stress,
no hassle. All this, combined with unsurpassed natural beauty and a developed
and accommodating tourist industry, makes Costa Rica a wonderful place to visit
and vacation.
******************************************************************************************************************
The U.S. Reservation office phone is 877 853-0538 and the E Mail is agent@billbeardcostarica.com
******************************************************************************************************************
Twenty years from now you will be more disappointed by the things you didn't do
than by the ones you did. "So throw off the bowlines, Sail away from the
safe harbor. Catch the trade winds in your sails.Explore. Dream.
Discover."
– Mark Twain