Easter In Costa Rica is the most important religious holiday.
The week leading up to Easter Sunday March 27, 2016 is known as Semana Santa in Costa Rica.
Many residents have the entire week off from work, schools, banks and stores are closed, and Thursday and Friday are government mandated holidays so that families may spend time together. This year, Holy Week is longer than normal due to the fact that March 27th, also a government-mandated holiday, Dia de Juan Santamaria, falls on the Friday before Semana Santa, allowing for an extra-long holiday week. Juan Santamaria Day is named after a young solider named Juan Santamaria who defended his country and aided in an essential battle against the US filibuster, William Walker, who wanted to take over and conquer Central America.
Holy Week is celebrated the 21st-27th of March in 2016, and no matter how you spend the holiday, you're sure to witness a variety of religious traditions – and an unforgettable aspect of Costa Rican culture. More than 75% of the country is Catholic, and another 16% are Protestant Christians. For many, Holy Week is a time of worship, reflection and, finally, celebration of Christ's resurrection. Catholics are expected to relax, avoiding labor during this week. Therefore, Easter Week preparations begin well in advance, as families make special dishes and ready their homes for the coming celebrations, or plan out their beach vacations.
Thursday, Good Friday and Easter Sunday are Holy Week's most important days, and every town's Catholic Church organizes festivities on these holidays. Dramatic religious parades wind through every town, reenacting Jesus' journey through Jerusalem, the crucifixion, and His eventual resurrection. Parade participants dress up to perform key roles, including Roman soldiers, the Virgin Mary, Mary Magdalene, and Saint Joseph. They often sing and carry incense. Two of the most famous processions take place in Tres Rios near Cartago, home of the main Catholic church of the country, where live actors are used in place of effigies, and in San Joaquin de Flores in Heredia . Be forewarned that these parades are somber and the details can be quite gruesome as they are meant to evoke strong emotions in attendees.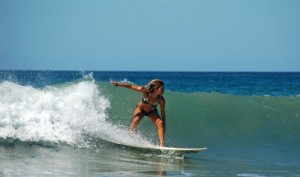 Spring Break 2016 In Costa Rica is another terrific program that Bill Beard's offers. There's the pristine sand, the sun, and the water, but it's the people that make Costa Rica so amazing. Mingle with the friendliest and most accommodating people you've ever met while you hang out in the sand and surf. The country has strictly regulated the tourist industry so as to not lead to rampant over-development, and resort towns and have taken a sustainable development approach. What this means is that the country has remained unspoiled and authentic.
Get the Best of Both Worlds with Spring Break 2016 In Costa Rica
Costa Rica is amazingly diverse. In a matter of hours you can go from the hot sandy beaches to the cool cloud forest. There are so many Spring Break excursions that you'll wish you had more time to do them all. The surfing towns dotting the coast each have their own charm and character – from Coco Beach to Tamarindo and everything in between. Tamarindo offers a 3.5 km stretch of pristine white sandy beach, warm turquoise water, and a town packed with shops and restaurants that appeal to every palette. Sign up for surf lessons from the pros and learn how to get up, ride, and shred a few sweet waves. You will burn some extra energy and have a wicked time in the water!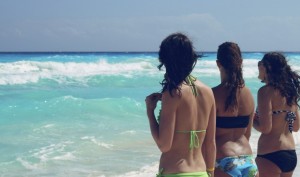 Spring Break 2016 In Costa Rica is an Experience of a Lifetime
When you are in Tamarindo be ready for this Las Vegas-style disco with an exclusive VIP level, a hulking two-story, 6,000 square foot Costa Rican nightclub! Tamarindo's signature hotspot includes a 30-foot water wall and is located right on the beach! With breathtaking views at dusk, Monkey Bar's open-air bar area and live bands always draw the big crowds and will provide a night you'll never forget! For one of the most unique vacations in the world, Costa Rica will satisfy all of your adventure needs, while adding a mix of extremely chill culture. Truly the best of both worlds.
Beaches Of Costa Rica:
If you are in Costa Rica for Easter or Spring break be sure to take the opportunity to visit one or more of Costa Rica's beautiful beaches. Costa Rica has 1250 miles of coastline on both The Caribbean and Pacific Oceans and over 3000 beaches, most of which are secluded, many are un-crowded and some are uninhabited.
Costa Rica beaches are as varied as they are plentiful, from the volcanic black sands of Playa Hermosa, Jaco to the sparkling white of Punta Leona and Playa Conchal. There are bay side beaches like Tambor on the Gulf of Nicoya and Puerto Jimenez on Golfo Dulce that attract mating whales and offer great marine life viewing opportunities. Then there are beaches offering optimal surf conditions as the ocean beats down on them the most popular being Jaco & Tamarindo in Guanacaste.

*We have a wonderful NEW DVD, it is 23 minutes: LEARN MORE
To see all the adventure tours that Bill Beard's operates throughout Costa Rica that may be added to your honeymoon package: CLICK HERE
Bill Beard's Costa Rica has privately escorted tours and first class accommodations throughout the country that may be added to other packages.
We also offer world class adventure tours, scuba diving, snorkeling, surfing, sailing and fishing.
We arrange everything in advance, so you can relax and enjoy your vacation.
For single, triple, quad or group rates, contact our agents.
Our Reservation Office Is Located In La Fortuna, Costa Rica In The Shadow Of Arenal Volcano, behind the Catholic Church, Near The World Famous Hot Springs.
For Reservations & Information
Contact Our Office At 877 853-0538 or 954 453-5044 M – Sat., 9 – 9 ET
Sign up for our Latest Newsletter & Adventure Travel Deals