This great dive and volcano combo trip include great diving options on the Pacific with an inland visit to the famous Arenal Volcano. Costa Rica's volcanic pinnacles are teaming with pelagic life from enticing shark encounters to run-ins with giant Manta Rays. Divers frequently encounter sea turtles, stingrays, manta rays, moray eels, barracuda, tuna and snapper. Schooling fish can be found on every dive site, as well as small critters like sea horses, frogfish and harlequin clown shrimp. Explore the beauty of Costa Rica above the water with an overnight visit to the stunning Arenal Volcano with volcanic hot springs, waterfalls and canopy bridges.
Dive Guanacaste reef sharks, turtles, sea horses, eels, octopus and massive schools of tropical fish.
Easy to add additional dive days or tanks, upgraded dives or night dives
Experience the volcano and rainforest with private vehicle and naturalist guide
Relax in the famous naturally heated Tabacón Volcanic hot springs.
Bird's eye view of the canopy on the hanging bridges walk and waterfall tour. 
5 Nights Beach Stay
Diver package – 6 dives (3 Days of 2-Tank Local Boat Dives)
(include Tanks, Weights, Belt, Snacks on Boat)
1 Night Arenal Volcano with private guide
Rainforest Hanging Bridges Tour
Tabacón Hot Springs Night Pass with Buffet Dinner
Visit to the Arenal Waterfall with Lunch
1 Night San José
Meal plan according to hotel choice
(All Inclusive and Breakfast only options available)
1 Private group transfer from LIR Airport-Beach Hotel
1 Private group transfer with guide and transportation Beach to Arenal
Airport shuttle from San José hotel to SJO airport
All Taxes and Service Charge
DAY 1: WELCOME TO COSTA RICA - GUANACASTE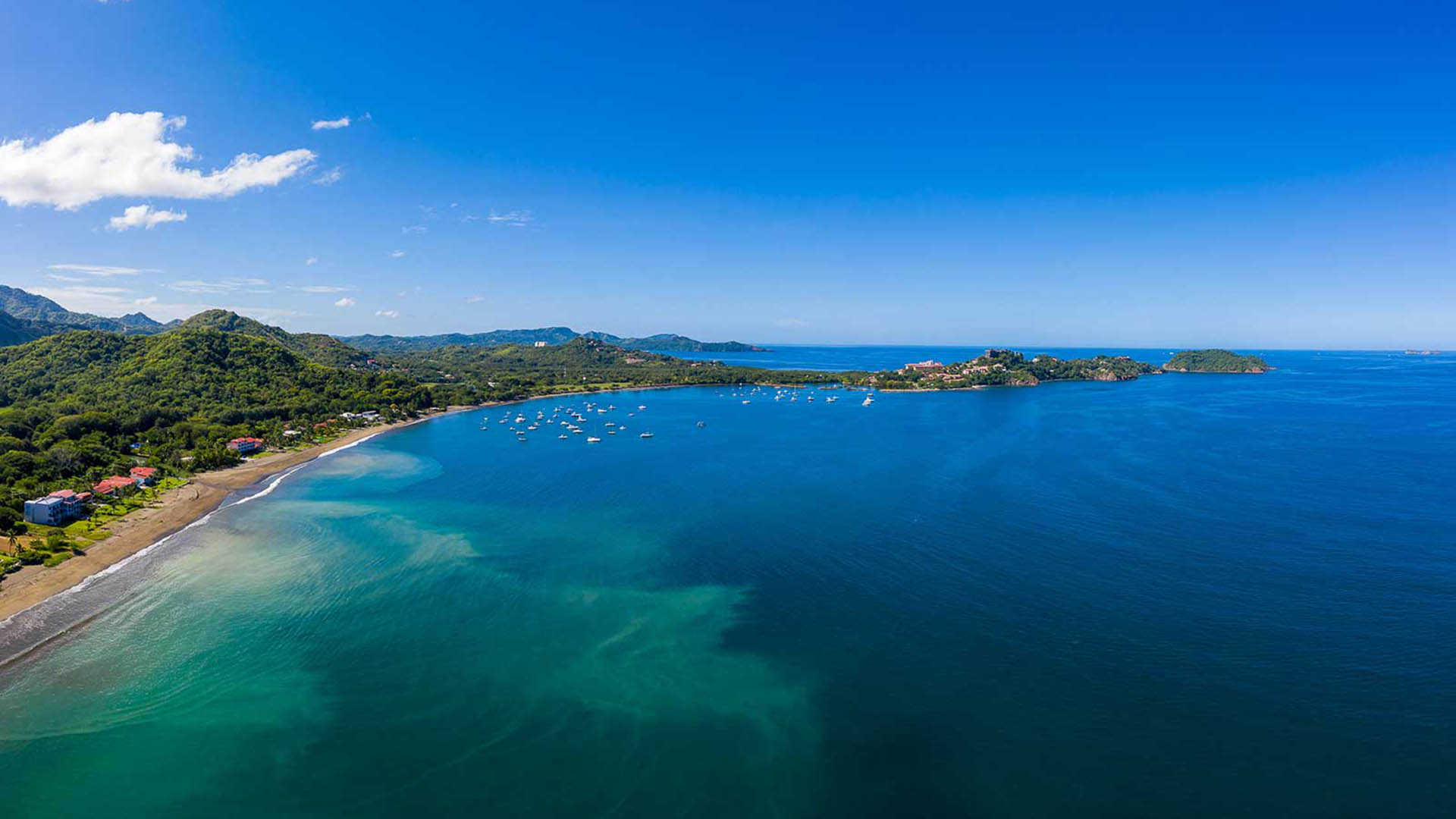 Welcome to Costa Rica! Touch down at the Liberia International Airport (LIR). You will be met by one of our representatives as you exit the airport and then make your way to the Pacific Coast. Spend the next 7 days enjoying the lovely tropical beaches, grand adventures, the wonders of Costa Rica. Check into your hotel, grab a tropical drink and enjoy the sunset before your next morning dive adventure. You will have a dive briefing in the evening with your dive center to check-in and confirm any last-minute questions about diving. conditions. Overnight Beach Hotel
DAY 1: WELCOME TO COSTA RICA - GUANACASTE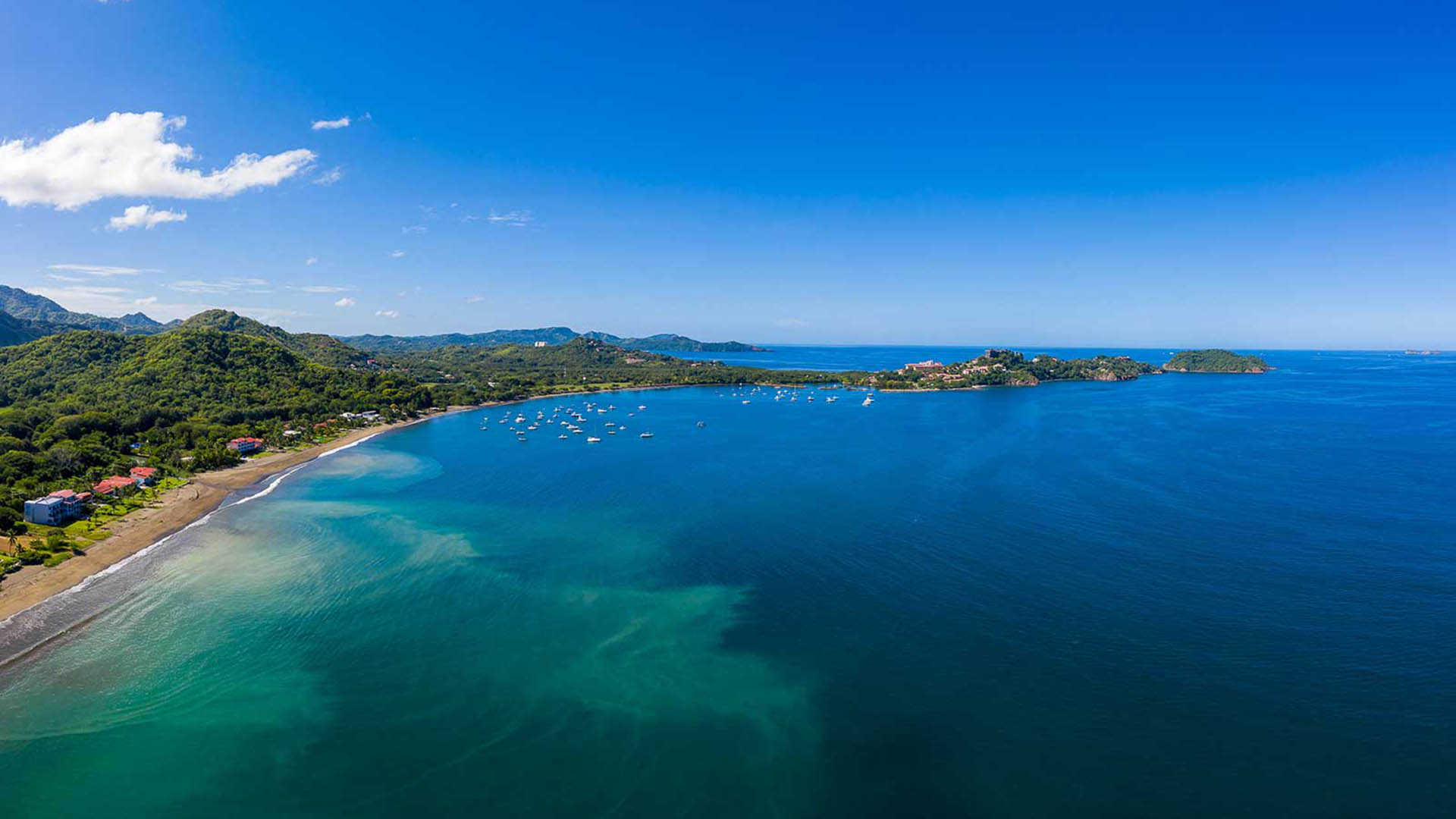 DAY 2, 3, 4: GUANACASTE – SCUBA DIVING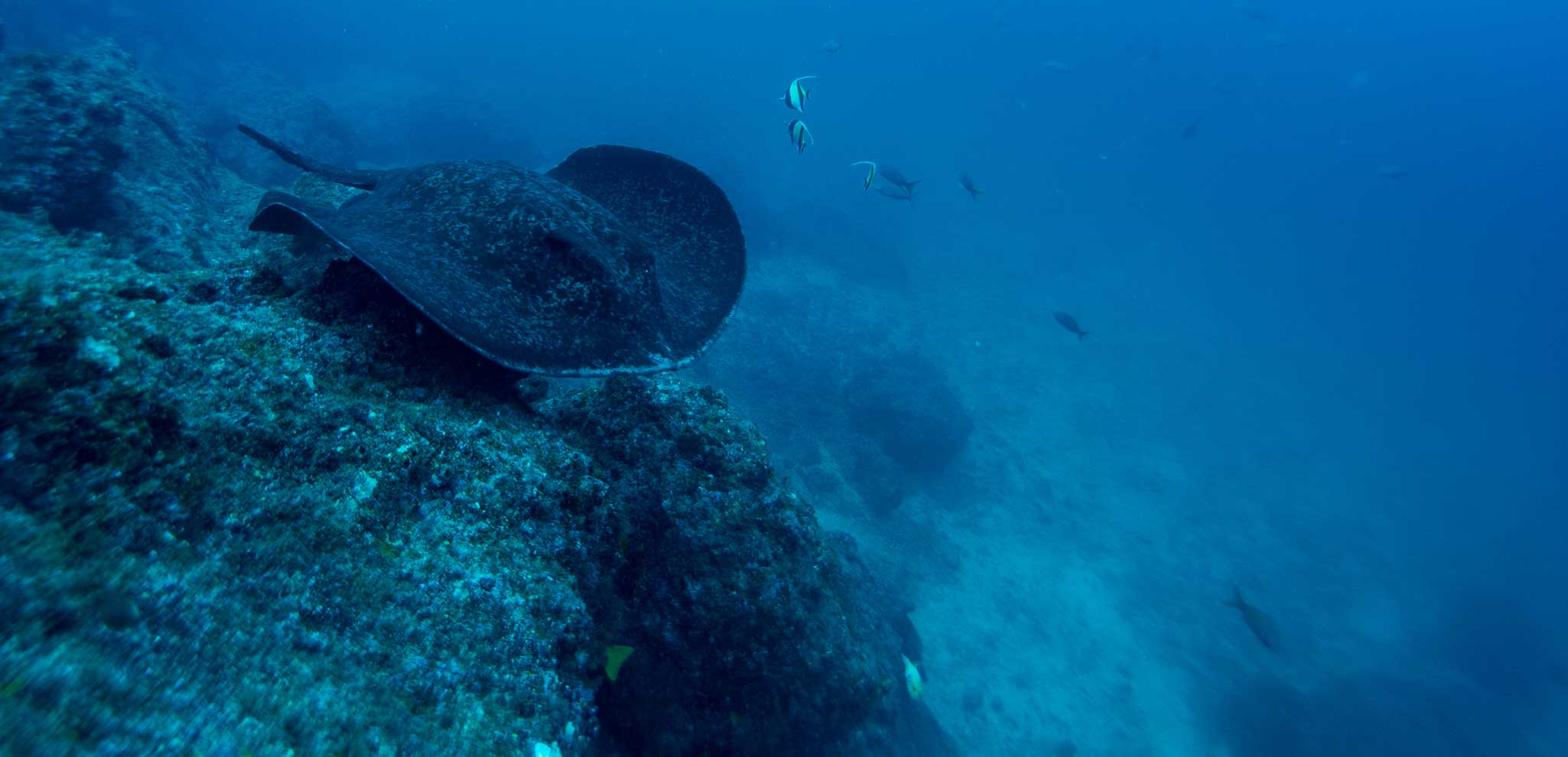 Breakfast at Hotel. Scuba divers begin their diving on Day 2. Enjoy 2-Tank (Local) Dives where you will have a great variety and abundance of marine life. Return to the hotel for the afternoon by the pool or ask us to arrange an adventure tour.
Overnight Beach Hotel
*Maximize your adventure – Add on an additional Day of Diving, Night Dive, Canopy Zip Line or ATV Tour to you trip
DAY 2, 3, 4: GUANACASTE – SCUBA DIVING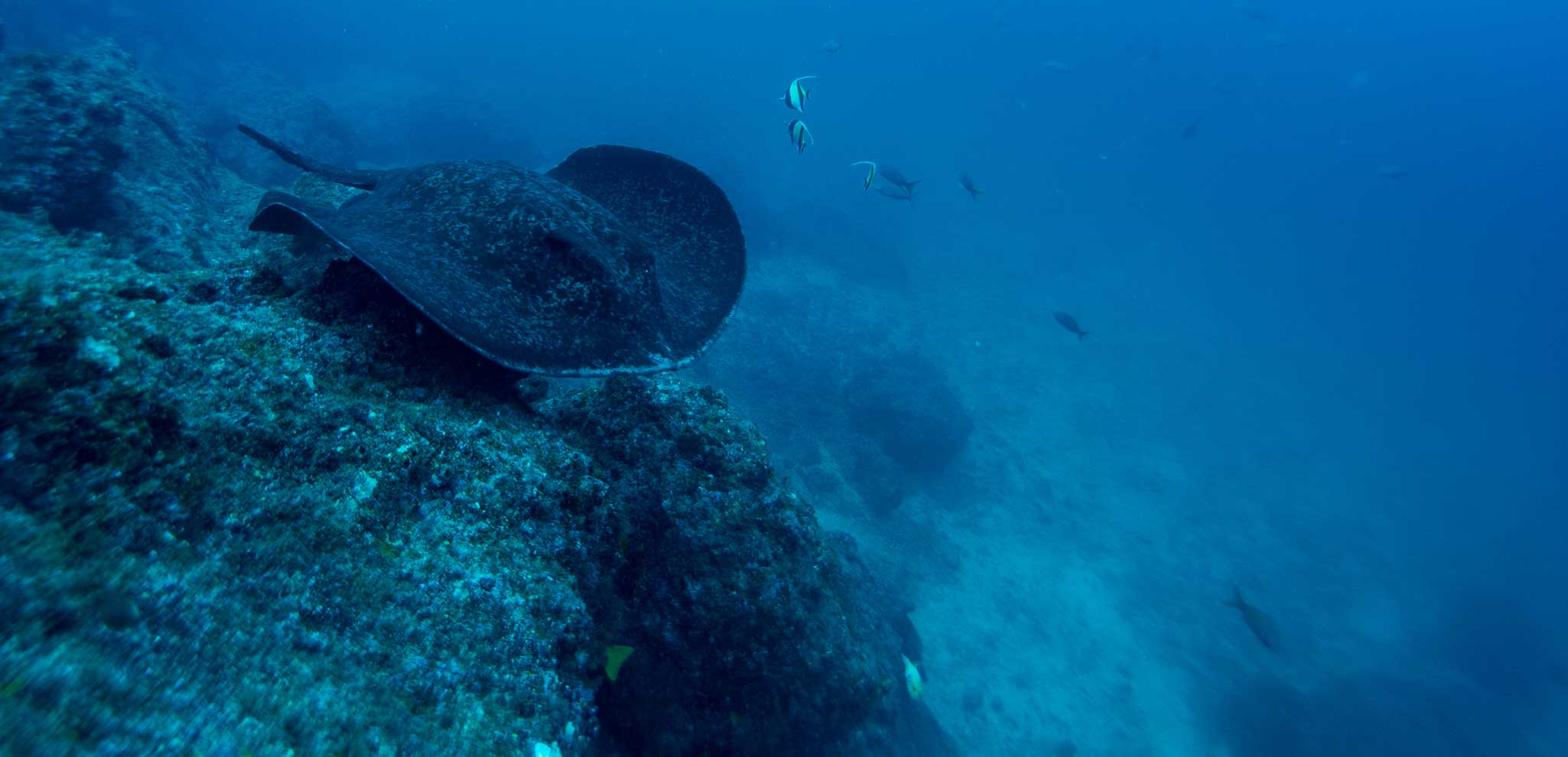 DAY 5: GUANACASTE – FREE DAY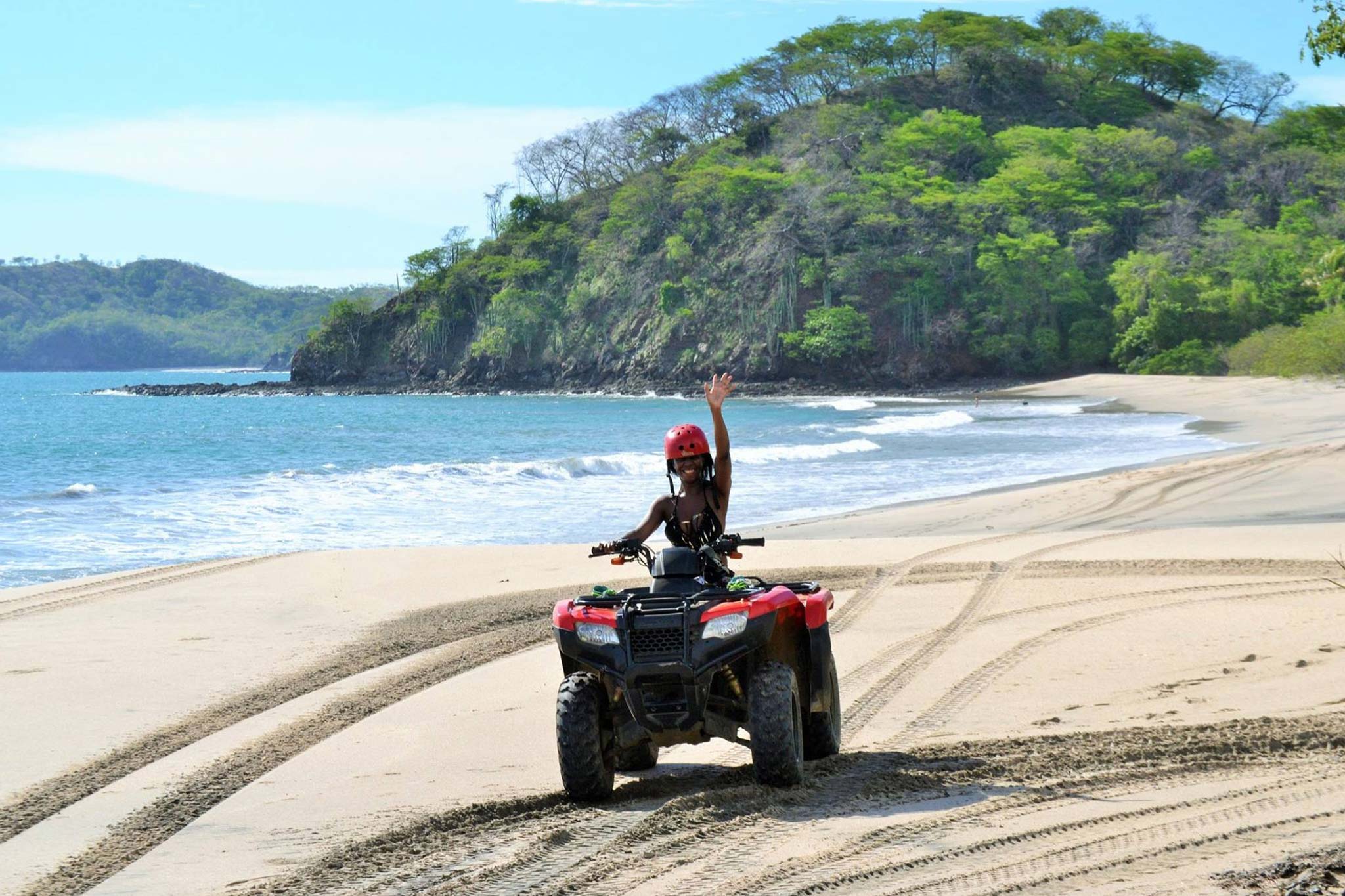 Today you have a free day to explore even more dive sites and add more diving or add some topside adventure to your vacation and book a trip to Rincon de la Vieja Volcanic park with mud baths and canopy ziplines , take a wildlife boat cruise down the Tempisque River or just relax on a catamaran cruise while you explore the coastline of Costa Rica.
Overnight Beach Hotel
DAY 5: GUANACASTE – FREE DAY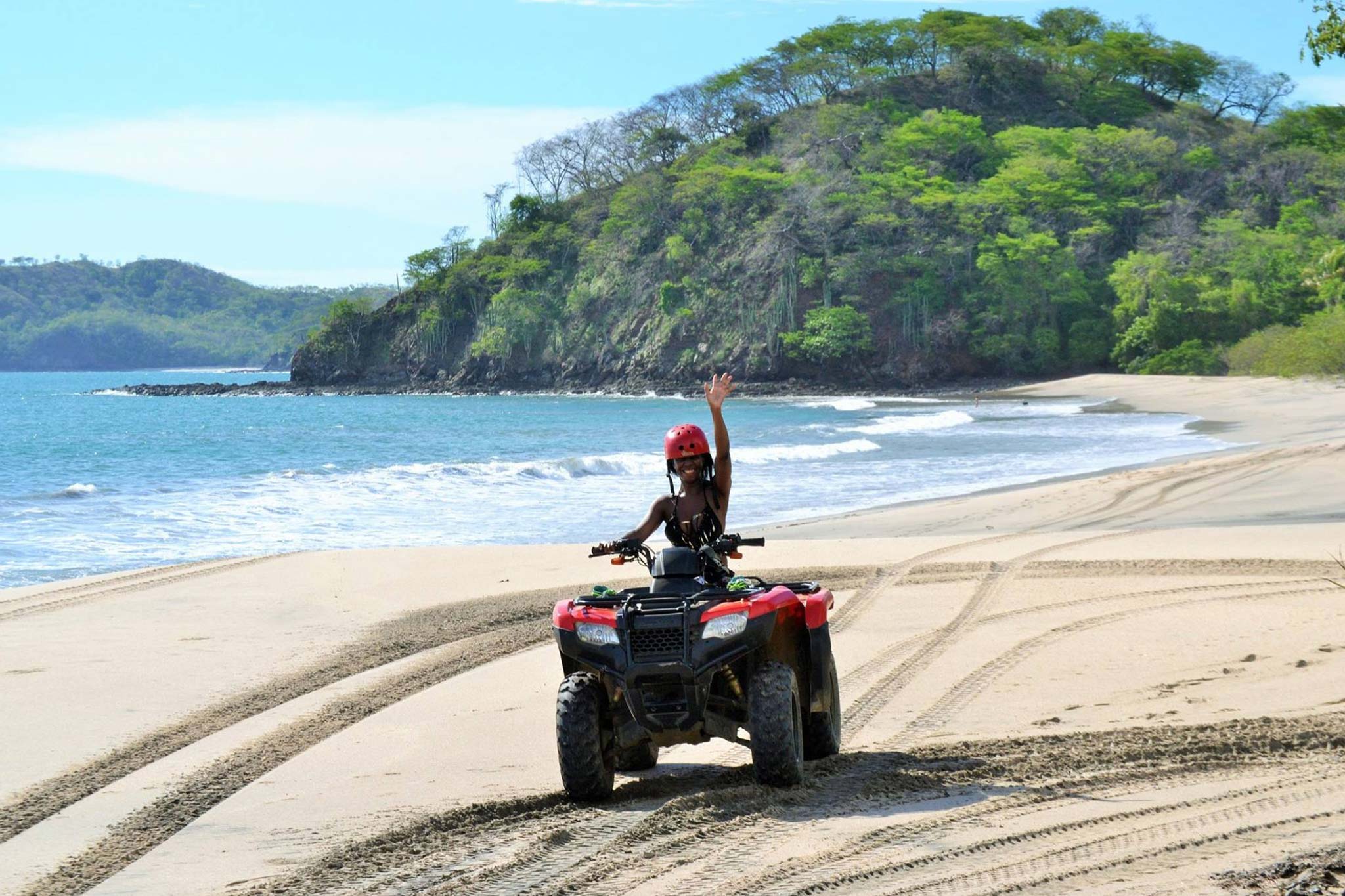 DAY 6 : ARENAL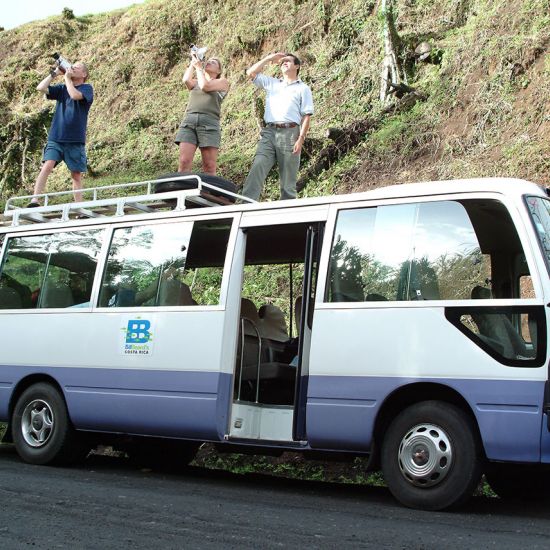 Enjoy breakfast at the hotel. Your private guide will meet you at the hotel reception to head to the beautiful Arenal Volcano around the scenic Lake Arenal. You will make a stop at the banks of the Lake Arenal to enjoy a locally prepared lunch before reaching your hotel. After checking into the hotel you will head to the Tabacon Hot springs for a relaxing soak in the naturally volcanic heated waters at the base of the Volcano to relax followed by a local dinner.
Overnight Arenal Volcano
DAY 6 : ARENAL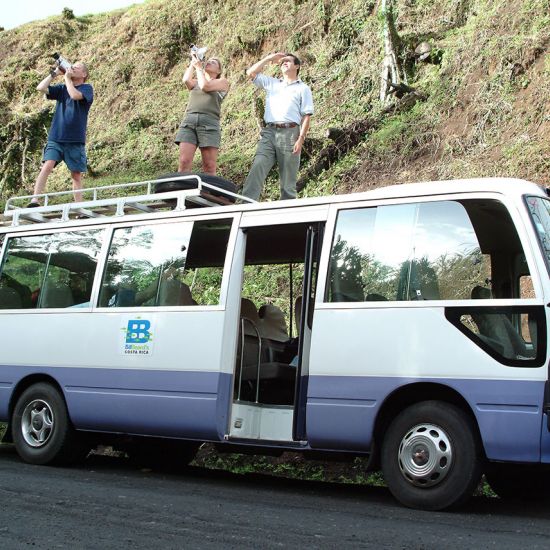 DAY 7: RAINFOREST EXPERIENCE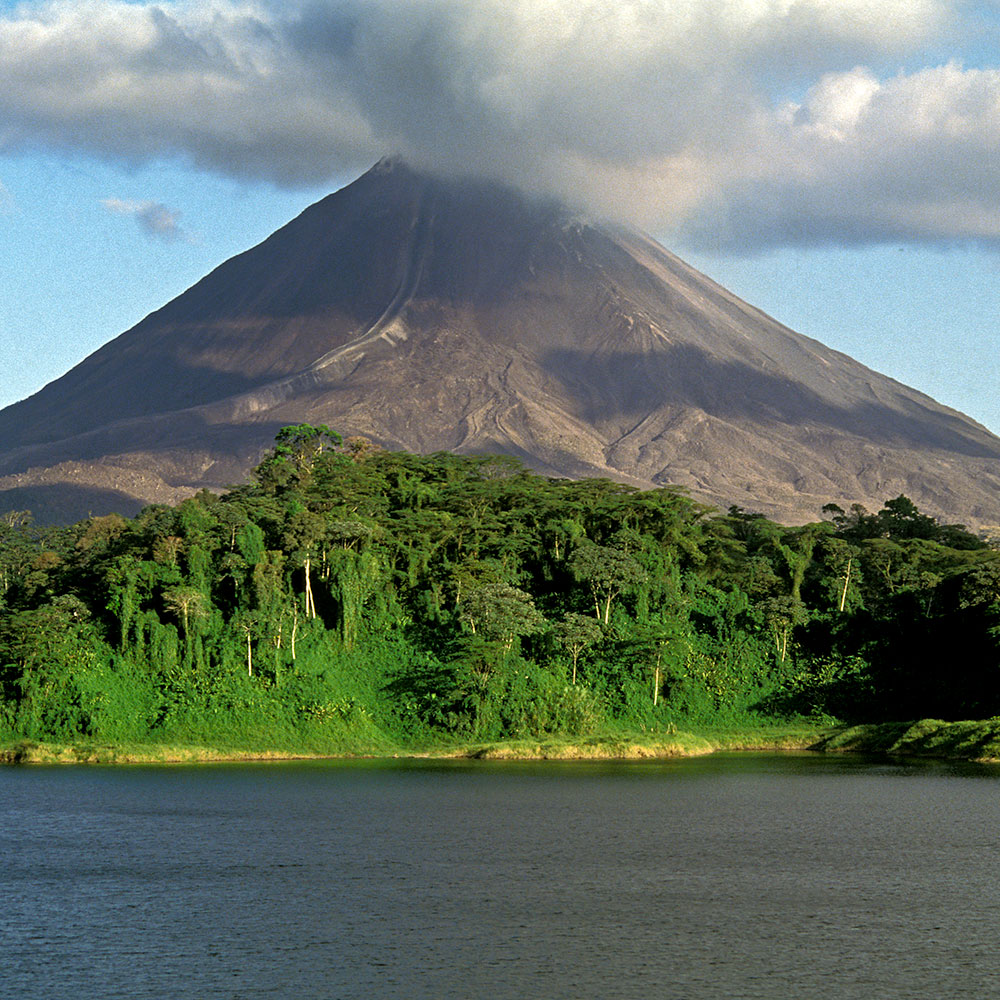 Enjoy breakfast at the hotel. Your private guide will meet you at the hotel reception for a wonderful day experiencing the beauty of the tropical rainforest. Traverse the treetops on Arenal's suspended bridges and hike to spectacular Arenal Waterfall. Enjoy a locally prepared lunch before heading onward to San Jose for your last night prior to departure. Overnight San Jose.
*This trip can be modified to end and overnight near the Liberia airport (LIR), prices may be slightly higher.
DAY 7: RAINFOREST EXPERIENCE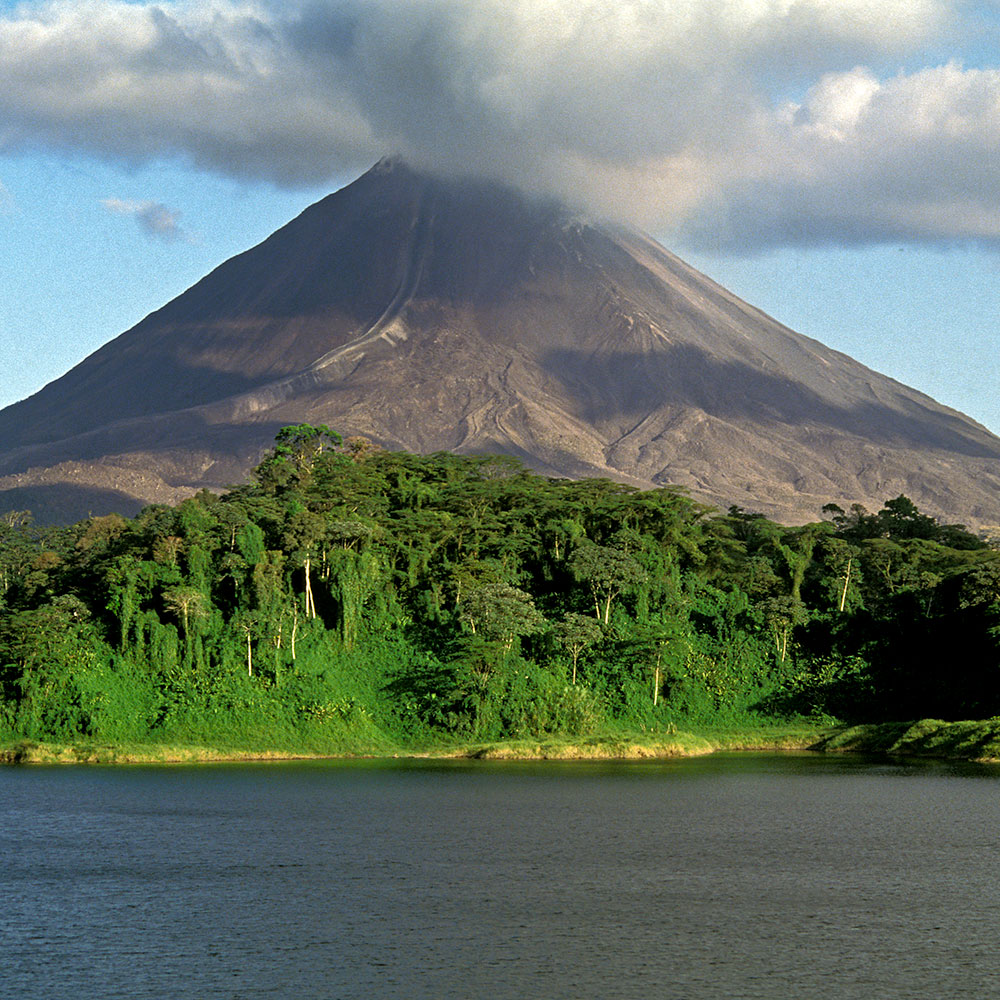 DAY 8: DEPARTURE
Enjoy breakfast at hotel. Transfer to the airport. You will need to check in a minimum of 2.5 hours prior to departure.
DAY 8: DEPARTURE
Please choose your dive hotel to get a quote.
Hotel Options for Package 2: Dive, Beach & Arenal Volcano
Package 2: Dive, Beach & Arenal Volcano
+
Hotel Villas Sol
Travel Window

Book by

Diver

Jan 02–Feb 29 2020

Dec 13, 2019

$1550

$1523

Mar 01-Apr 30 2020

Dec 13, 2019

$1522

$1499

May 01–Jun 30 2020

Open

$1399

Jul 01-Aug 31 2020

Open

$1423

Sept 01–Dec 15 2020

Open

$1399
*Price based on  double occupancy/diver rate
**Request quote for Holiday season/Easter
Arenal hotel is Lomas del Volcan or Hotel Manoa
Package 2: Dive, Beach & Arenal Volcano
+
Hotel Bosque del Mar
Travel Window

Book by

Diver

Jan 02-Apr 30 2020

Open

$1811

May 01-Jun 30 2020

Open

$1612

$1509

Jul 01–Aug 31 2020

Open

$1638

Sept 1-Oct 31 2020

Open

$1612

$1509

Nov 01–Dec 15 2020

Open

$1785

$1647
*Price based on  double occupancy/diver rate
**Request quote for Holiday season/Easter
Arenal hotel is Lomas del Volcan or Hotel Manoa
Package 2: Dive, Beach & Arenal Volcano
+
Hotel Occidental Grand Papagayo
Travel Window

Book by

Diver

Jan 02-Mar 31 2020

Oct 31, 2019

$2274

$2081

Apr 13-Apr 30 2020

Oct 31, 2019

$2228

$2043

May 01-Jun 30 2020

May 1, 2020

$1884

$1699

Jul 01-Aug 31 2010

May 1, 2020

$2012

$1756

Sep 01-Dec 23 2020

May 1, 2020

$1855

$1632
*Price based on  double occupancy/diver rate
**Request quote for Holiday season/Easter
Arenal hotel is Lomas del Volcan or Hotel Manoa
Package 2: Dive, Beach & Arenal Volcano
+
Hotel Casa Conde Beach Front
Travel Window

Book by

Diver

Jan 02-Apr 30 2020

Dec 2 2019

$2139

$2067

May 01–Jun 30 2020

April 1 2020

$1920

$1863

Jun 01-Aug 31 2020

Dec 2 2019

$2139

$2067

Sep 01- Dec 15 2020

April 1 2020

$1920

$1863
*Price based on  double occupancy/diver rate
**Request quote for Holiday season/Easter
Arenal hotel is Lomas del Volcan or Hotel Manoa
Package 2: Dive, Beach & Arenal Volcano
+
Hotel Colono
| | | |
| --- | --- | --- |
| Travel Window | Book by | Diver |
| Jan 02-Apr 30 2020 | Open | $1307 |
| May 01-May 31 2020 | Open | $1287 |
| Jun 01-Aug 31 2020 | Open | $1307 |
| Sep 01–Dec 15 2020 | Open | $1233 |
*Price based on  double occupancy/diver rate
**Request quote for Holiday season/Easter
Arenal hotel is Volcano Inn
Package 2: Dive, Beach & Arenal Volcano
+
Hotel Villa del Sueño
Travel Window

Book by

Diver

Jan 02-Apr 30 2020

Open

$1418

May 01–May 31 2020

Open

$1212

Jun 01-Aug 31 2020

Open

$1298

$1238

Sep 01-Nov 30 2020

Open

1212
*Price based on  double occupancy/diver rate
**Request quote for Holiday season/Easter
Arenal hotel is Lomas del Volcan or Hotel Manoa
Package 2: Dive, Beach & Arenal Volcano
+
Hotel Margaritaville Flamingo
Travel Window

Book by

Diver

Jan 02-May 04 2020

Nov 30, 2019

$1938

$1844

May 05-Jun 15 2010

Jun 30, 2020

$1612

$1516

Jun 16-Aug 31 2020

Jun 30, 2020

$1938

$1797

Sep 01-Oct 31 2020

Jun 30, 2020

$1612

$1516

Nov 01-Dec 15 2020

Nov 30, 2020

$1612

$1548
*Price based on  double occupancy/diver rate
**Request quote for Holiday season/Easter
Arenal hotel is Lomas del Volcan or Hotel Manoa
Package 2: Dive, Beach & Arenal Volcano
+
Hotel Bahia del Sol
Travel Window
Book by
Diver
Jan 04-Apr 30 2020
Open
$1693
May 01-Jun 30 2020
Open
$1599
Jul 01-Aug 31 2020
Open
$1320
Sep 01-Oct 31 2020
Dec 13 2019

$1419


$1348
Nov 01-Dec 23 2020
Open
$1599
**Request quote for Holiday season/Easter