The Humpback Whales in Costa Rica!
We get not one, but two migrations annually in Costa Rica. One migration from the Artic arriving in late January and the second from Antarctica arriving in late July. The whales come to Costa Rica's Pacific Coast to breed and give birth. The summer migration continues through November before returning home, while the winter migration heads home around April.
Costa Rica has the enviable distinction of ore months with humpbacks in residence than anywhere else in the world. So, if you plan to vacation in Costa Rica during the North American summer months or to escape the North America's wintery cold, there is a really good chance you will see humpback whales.
The best way to see the humpback whales is from a boat. Plan to get out on the water during your vacation. You can see whales from the boat while scuba diving, sport fishing, on sunset sailing cruises or even while kayaking or on a stand-up paddleboard. You can often see them blowing from your resorts hillside view, but the best chance of seeing them is from a boat.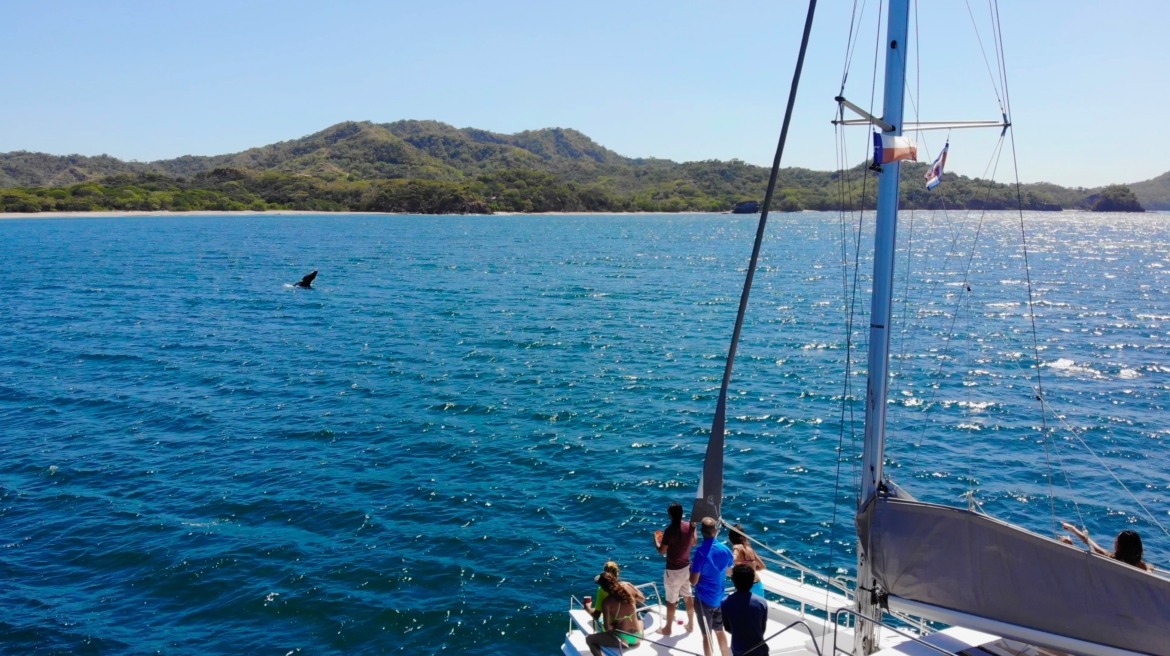 Pods of Orcas, False Killer Whales and Pilot Whales can also be seen migrating along the Pacific Coast. Passengers on the boats can also expect to see pods of Spinner Dolphin riding the bow and frolicking in the boat's wake. And getting out on a boat is the only way you will see the spectacular view of the Pacific coast.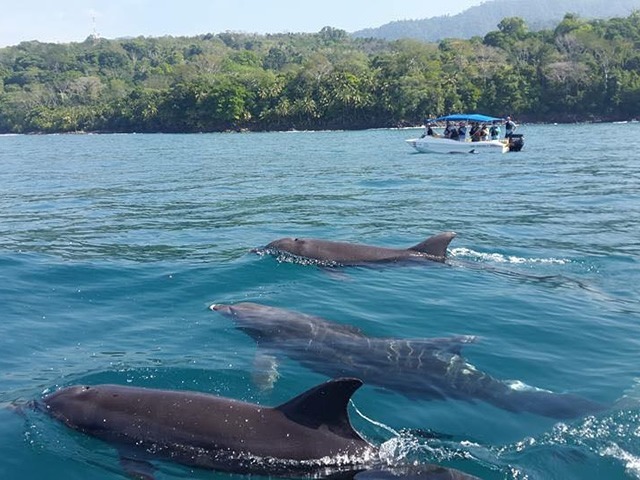 If you want to see whales – and who doesn't — the two best areas to plan your vacation are in the Gulf of Papagayo along the Northwest Pacific Coast and on Costa Rica's South Pacific coast in the Osa Peninsula around the Cano Island Marine Sanctuary. Our staff canhelp you decide which area is best for you.
Costa Rica, which literally means "Rich Coast" is one of the few places in the world that can offer such a vast variety of marine and wildlife. Where else can you find tropical rainforests, active volcanoes, jungle-lined rivers, white sandy beaches, whale watching, scuba diving and adventure all in one location? No wonder National Geographic has called Costa Rica the most bio-diverse place on the planet!
Because of its compact geography, everyone in Costa Rica is presented with a cornucopia of choices. The biggest challenge when planning a vacation in Costa Rica is trying to decide which combination works best for you. This is where Bill Beard's Costa Rica can help. We are the experts in planning adventure travel vacations. Since 1970, our staff have all lived, worked and experienced everything Costa Rica has to offer. We know the country well and what works — and more important, we know what doesn't work. We excel at logistics enabling us to work with you to plan and design the best vacation to Costa Rica possible during the amount of time you have to spend in the country.
Bill Beard's Costa Rica offers accommodations ranging from budget to five-star resorts. Take a look at some of our tours to see what you might want to add to make your vacation in Costa Rica even more memorable.
Our goal is to help you enjoy the wonders of nature and enjoy every minute of your vacation. Our commitment to quality and personalized service is unsurpassed.
All English-speaking, Costa Rican naturalist guides. We maximize your vacation time, allowing you to see more of the country and what it offers, while traveling at your pace.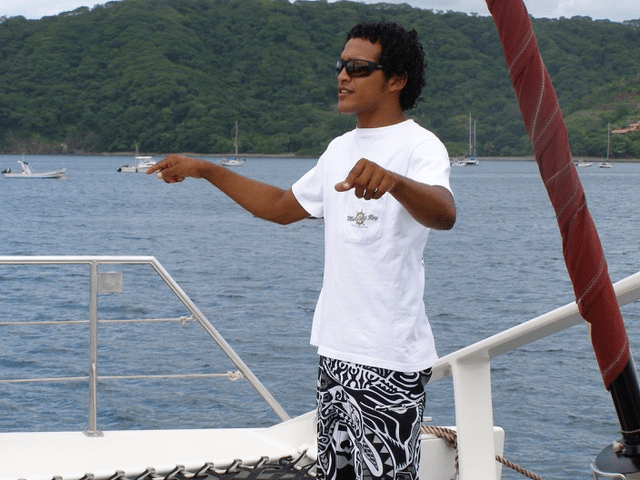 Invariably, when we ask our clients what one thing stands out most about their vacation, the reply is "the guide." Guides take the hassle out of travel. They provide an education and insight into the host culture, and in many cases a lifetime friendship.
Contact us today and let us set up the vacation you have dreamed about. We have packages for individuals, couples, families, and groups.