Rate per adult from*
$2,405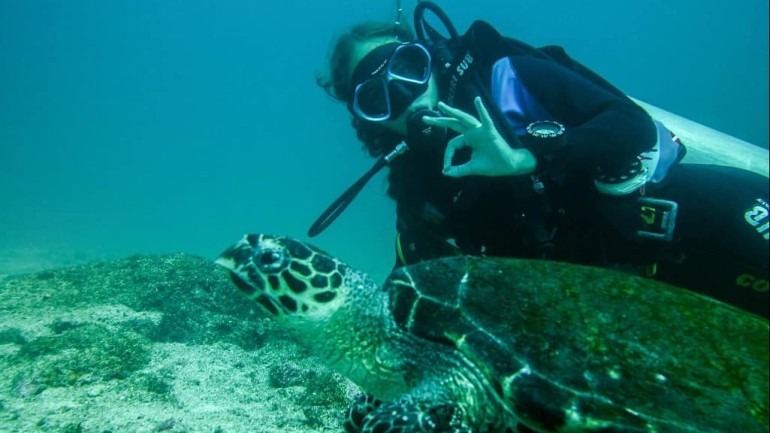 Costa Rica is fast becoming a hot spot scuba diving destination, particularly along its Pacific shores.
Overview
Embark on a captivating journey through Costa Rica's enchanting landscapes, from mysterious rainforests to pristine Pacific Coast beaches. Explore turtle-nesting sites, hike Arenal Volcano, soar through Monteverde's cloud forest on exhilarating ziplines, and indulge in thrilling local dives at Playa Hermosa Guanacaste. Uncover the raw beauty of nature and create unforgettable memories that will last a lifetime in this diverse tropical Paradise.
Highlights
Turtle-Nesting Site of Tortuguero: Explore the mysterious tropical rainforests and immerse yourself in the exotic flora as you venture to the turtle-nesting site of Tortuguero on the Caribbean Coast. Traverse lush jungles aboard a riverboat and take a mesmerizing midnight stroll along the black-sanded shores.
Arenal Volcano: Brace yourself for the awe-inspiring Arenal Volcano, where you'll hike through vibrant rainforests and cross hanging bridges, experiencing the raw beauty of nature. Relax and unwind in the natural hot springs amidst the picturesque surroundings, and don't miss the chance to bathe in the pristine waters of the La Fortuna Waterfalls.
Monteverde Cloud Forest: Experience the captivating cloud forest of Monteverde, where you'll soar through the treetops on exhilarating ziplines, providing a unique perspective of the lush canopy.
Playa Hermosa Guanacaste: Head to Playa Hermosa Guanacaste for an exciting two-day adventure of thrilling local dives on-site. Explore the vibrant underwater world and witness the incredible marine life of this coastal gem.
Mesmerizing Landscapes: Throughout the journey, be prepared to be mesmerized by the diverse and captivating landscapes of Costa Rica, from tropical rainforests to pristine Pacific Coast beaches. These experiences will create memories that will last a lifetime.
VIEW